How to play the game "Burger Restaurant Manager iPad Game"?
Something's not right at this burger restaurant... And we think it might be you! Okay so it's only your first day here at the burger bar, keep trying! You might've served a couple of burgers upside down and given them two slices of lettuce and no bun, but there's always more orders to get right. Prepare the orders as they arrive, check the ingredients and sauces they ask for are in place and serve the customers as quick as you can - it's not called fast food for nothing, you know!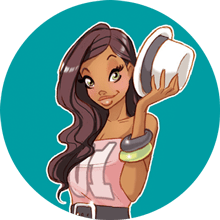 You're clearly loving Burger Restaurant Manager iPad - you should check out my pick of the best burger games!