How to play the game "Your Perfect Boyfriend Test Game"?
Is there anything more beautiful than falling in love? A happy relationship with a perfect boyfriend is a wonderful feeling, but love is a tricky journey! A dream relationship can quickly turn into a nightmare...
It's said that love is blind, but fortunately this test will restore your eyesight, girls! This quiz will list all the most important questions to ask so you can see clearly when choosing a boyfriend.
Let the quiz guide you! Answer each question honestly to determine which kind of boy bests suits you and, once you've chosen, you can even go on a trial date!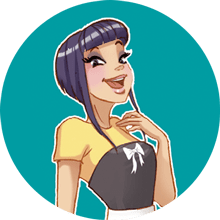 Your Perfect Boyfriend Test is one of my favorites! We clearly have awesome taste! Come and play more of my fave love games!