How to play the game "Frozen Spot the Difference Game"?
Uh oh, someone has created an evil clone of Elsa, made of ice...eek! This fake Elsa is dedicated to wreaking havoc upon the kingdom of Arendelle, and nothing can stop her! The problem is...it's impossible to tell who the real Elsa is, and who the fake Elsa is! Can you spot the five differences between them to help us discover the truth?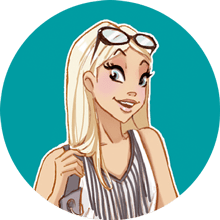 If you enjoyed Frozen Spot the Difference, you'll love these difference games just like me!