How to play the game "Emma's Chocolate Tarte Game"?
Emma has cooked thousands of cakes in her life: wedding cakes, round cakes, square cakes... But as of today she's going to take her cake baking skills to the next level! She plans to create cakes in different shapes and to get more and more ambitious with her creations! She's starting off this series of cooking experiments with a butterfly-shaped cake. It's going to be a chocolate cake (Emma's favorite, so if it all goes wrong it's still delicious!). She needs your help in this first stage of baking experiments. Can you help Emma out in this cake baking game?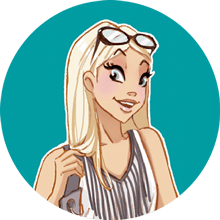 If you enjoyed Emma's Chocolate Tarte, you'll love these cooking games just like me!