How to play the game "Cake Personality Quiz Game"?
In this cake personality game, choose your favorite images by dragging and cracking an egg on top of them. At the end of the test, you will be presented with a profile of your personality and which baked dessert you most resemble! This game for girls can teach you a lot about yourself!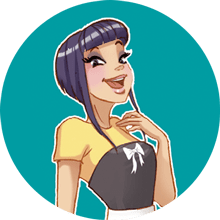 Cake Personality Quiz is one of my favorites! We clearly have awesome taste! Come and play more of my fave quiz games!