How to play the game "Elsa Frozen Stone Age Dress Up Game"?
Elsa's powers keep getting better and better...Here she is traveling in time, all the way back to the stone age. She's been learning how to make fire (not as easy as making ice with her frozen powers) and checking out the fashion trends of the time. Believe or not, every tribe has a different taste! How would you like to dress up Elsa like a cavewoman for her Stone Age trip?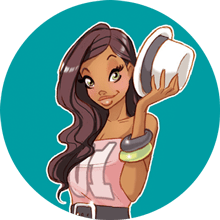 You're clearly loving Elsa Frozen Stone Age Dress Up - you should check out my pick of the best frozen games!