How to play the game "Jam Cookies with Madeline Hatter Game"?
Hmm, is it your birthday today? No? Perfect! A very Merry Un-birthday to you! Come and do some baking with Madeline Hatter to celebrate. Everyone knows that the Mad Hatter makes the best food in Wonderland, so his daughter Madeline has learned from the best! Read more
Today, this Ever After High girl is showing us how to make her favorite...jam cookies! They perfect to eat with a nice cup of tea. Follow the instructions to make the delicious cookie dough, and don't forget the most important step...adding the rich raspberry jam! Girls, have you ever tried a recipe like this before?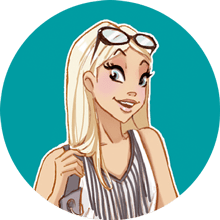 If you enjoyed Jam Cookies with Madeline Hatter , you'll love these celebrity games just like me!