How to play the game "Lego Movie 2 Hairstyles Game"?
After another busy week of saving Bricksburg, helping Emmet solve mysteries like 'Where did my favorite hair go', and working on her new rocket-powered car, Lucy needs a little pampering. She's decided the best thing to do is try out some brand new hairstyles! In this Lego girls' game, Lucy is in your fancy salon and has given you complete artistic freedom on her hair. What styles do you think will work?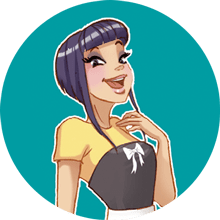 Lego Movie 2 Hairstyles is one of my favorites! We clearly have awesome taste! Come and play more of my fave hair games!