How to play the game "Smurfs Bubble Shooter Game"?
In this Smurfs game, Gargamel is up to his usual tricks and trying to destroy the Smurfs' village! They've managed to build a powerful bubble cannon that they're using to scare off Gargamel, but first you'll have to match the bubble's to the corresponding color to reach the notorious evil wizard and keep the Smurfs safe!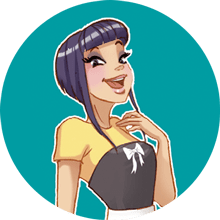 Smurfs Bubble Shooter is one of my favorites! We clearly have awesome taste! Come and play more of my fave bubble shooter games!