How to play the game "Minecraft Mobile Girls Game"?
The world of Minecraft is a strange and wonderous place and, in this girls game, a block panda is making a bid for freedom! He's sick of life as a cube and just wants to escape and chase his dreams in the sky - as a flying panda! Tap to help the panda zoom around the open air and collect coins, but watch out for those clouds - they'll zap you! And beward hot air balloons too....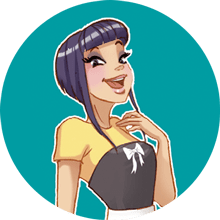 Minecraft Mobile Girls Game is one of my favorites! We clearly have awesome taste! Come and play more of my fave fun games!