How to play the game "Claw Games at the Funfair"?
If you can't go to the carnival, the carnival can come to you with this game!
Iin this arcade game, you'll be in the shoes of a little girl struggling to win a stuffed toy. It's hard to get the arcade game's pincers to clamp down on a little toy, you know!
To help the adorable little girl win this game, you will have to show off your ability to catch the toys - but beware! Don't catch her a zombie plushie or she'll scream!
Will you help the little girl win her very own stuffed animal?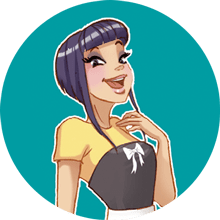 Claw Games at the Funfair is one of my favorites! We clearly have awesome taste! Come and play more of my fave fun games!