How to play the game "Mermaid or Princess Dressup Game"?
When Queen Elsa awoke this morning to another beautiful morning in Arendelle, she was a little surprised to find that instead of her legs she had an enormous mermaid's tail! If ever there's a magical mystery in Arendelle it's best to see the trolls, so Anna and Kristoff rushed Elsa there and begged them to change the Queen back to normal. But now Elsa can't decide if she'd rather stay a mermaid or go back to being a princess... Can you help her decide?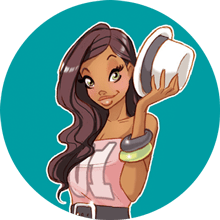 You're clearly loving Mermaid or Princess Dressup - you should check out my pick of the best mermaid games!