How to play the game "Mermaid Puzzles Game"?
Cher the mermaid's favourtie hobby is collecting pearls from oysters. The way to do it is to find the lumps of jelly in which the pearls are set, and slice it so that you can free the pearl! Will you help dive for beautiful pearls with Cher? Trust us, this mermaid game is harder than it sounds!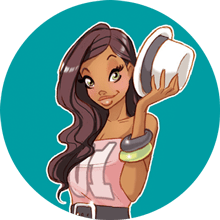 You're clearly loving Mermaid Puzzles - you should check out my pick of the best mermaid games!