How to play the game "Discover the Secrets of Gossip Girl Game"?
Meet Roxy, a professional computer hacker. From smartphones to social media, computers to credit cards, she can access anything from her computer. Roxy is also an unstoppable gossip and just can't help but find out juicy secrets about her friends at school by hacking into their cell phones.
This week, Roxy is determined to find out about the most popular guy in school, Rob. He's just back from vacation, so what better time to find out any juicy gossip? As soon as you start the game, you'll be connected to Rob's phone. See what you and Roxy can find out!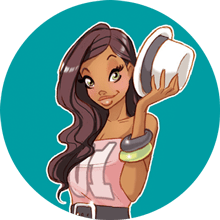 You're clearly loving Discover the Secrets of Gossip Girl - you should check out my pick of the best school games!