How to play the game "Best Girls' Holiday Game"?
Is there anything better than a refreshing holiiday after a long year of boring school and homework?
Holidays are always too short (especially after you've spent months waiting for them!), so it's essential that any holiday you go on is nothing short of exceptional! Without precise planning, a dream holiday can very quickly turn into a nightmare...
Before you can start planning activities and excursions, though, you need to choose your destination! And it can be so hard to choose...This fun quiz will use pictures to help you determine the right holiday destination for you!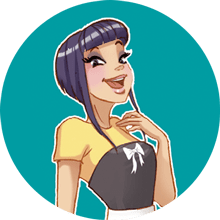 Best Girls' Holiday Game is one of my favorites! We clearly have awesome taste! Come and play more of my fave escape games!