How to play the game "Let Them Fight Game"?
Hideous aliens are attacking the planet Earth! Great slimy blobs with gelatinous skin and bulging eyes! If they touch human skin they absorb them in seconds, so stay away from these monstrous monsters! But their one weakness is being squished with a hammer; can you be brave and squash as many aliens as you can? Keep up as they emerge faster and faster!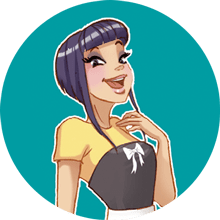 Let Them Fight is one of my favorites! We clearly have awesome taste! Come and play more of my fave fun games!