How to play the game "Skill Tapping Game"?
This is a fast-paced skill games for girls who like to improve their skills. Your goal is to tap all the monsters of the same colour as the bar...but watch out! It will change color eventually. Can you keep up as you tap?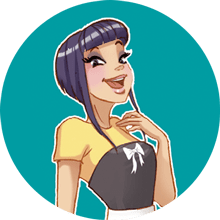 Skill Tapping Game is one of my favorites! We clearly have awesome taste! Come and play more of my fave fun games!