How to play the game "Monster Mansion Mobile Jigsaw Game"?
It's tough being a monster living at Monster Mansion! These poor monsters just want to live a peaceful, non-scary life, but the local villagers are always causing trouble for these monsters! In this mobile game, some pesky humans have rearranged the entire Monster Mansion and now the monsters can't find anything. Can you help put everything back in order in this monster jigsaw?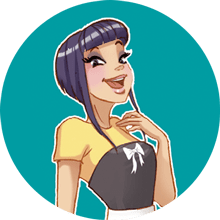 Monster Mansion Mobile Jigsaw is one of my favorites! We clearly have awesome taste! Come and play more of my fave jigsaw games!