How to play the game "Princess Rescue Game"?
The Prince has just learnt that his Princess has been captured by the enemy! He needs your help to rescue her. Roll the dice with the evil creatures you meet along the way. Each time you score higher than your enemy, you take one step closer to rescuing the Princess!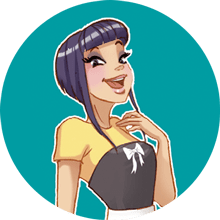 Princess Rescue is one of my favorites! We clearly have awesome taste! Come and play more of my fave adventure games!