How to play the game "Pirates And Cannons Mobile Game"?
Cap'n, the enemy is approaching our shores! You, the most feared pirate of the Seven Seas, must command your fleet to destroy the enemy pirates by dropping bombs and missiles. The only problem is, a thick fog has set in and we can't see a thing! In this Battleships game you need to bomb your enemy's ships, buy special zeppelins and submarines and sink your opponent's ships before they sink yours! Nobody wants to be sleepin' with the fishes tonight!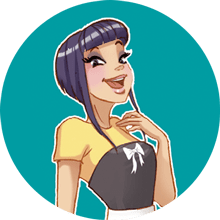 Pirates And Cannons Mobile is one of my favorites! We clearly have awesome taste! Come and play more of my fave strategy games!