How to play the game "Lion King Spot the Difference Game"?
Here at mygames4girls.com we love The Lion King! Our favourite characters are
Disney's Timon and Pumba, who are yours? In this free spot the difference girls' game, you can see them all! Read more
Look at the two pictures on the screen and try and work out what the differences are. Click on the spots that are different and you'll soon find yourself working through the levels with all your favourite Lion King characters in this testing girls' game. Be patient, it's not the easiest of games. Just remember, Hakuna Matata! If you enjoyed this game, don't miss out on more free spot the difference games for girls, just take a look on the site!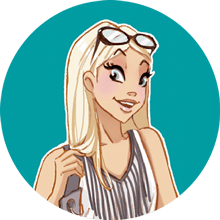 If you enjoyed Lion King Spot the Difference, you'll love these disney games just like me!