How to play the game "Barbiie Charm School Game"?
This morning Barbie woke up and couldn't remember a thing! She doesn't know who she is and can't even remember where Charm School is - or that she's meant to be there in an hour! In th is memory game for girls, you'll need to match the symbols to help Barbie remember. And you've gotta be quick, she's got a class to teach!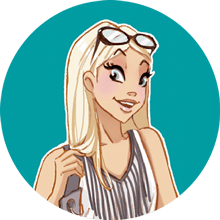 If you enjoyed Barbiie Charm School, you'll love these barbie games just like me!