How to play the game "Artisan Cake Baker Game"?
If you like pastries, tarts, pies and puddings then you'll love this cakes game. For each level, you have a number of cakes to make. To succeed in this kitchen game for girls, you will need to remake the same cakes that you are shown how to make by Amanda, the pastry chef. To play click on the colour of dough you want to use and then the machine just behind, and select the shape of your cake. The third machine will help you choose the right colour, while the last will lay the decorative elements. If your cake is good, it will be wrapped up ready to be sold. If not successful, it will fall into the trash!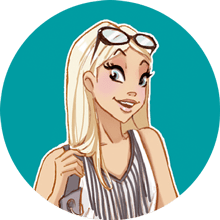 If you enjoyed Artisan Cake Baker, you'll love these baking games just like me!