How to play the game "Lightsaber Puzzle Game"?
Have you ever wondered where lightsabers come form in the Star Wars movies? Well it turns out they're made in a factory on Alderaan! In this Star Wars game for girls you'll meet Yogi, who works in the lightsaber factoy. But they've had an accident and the lightsabers are all over the floor. As they're so dangerous to touch, you can only pick them up by the handles. But be careful in this Star Wars game! You have to pick up the topmost lightsaber or they'll all fly everywhere!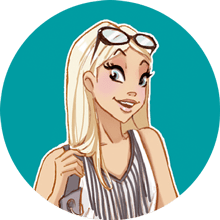 If you enjoyed Lightsaber Puzzle , you'll love these logic games just like me!