How to play the game "Yo-Kai Watch 3 Game"?
Yo-Kai are ghosts, and with the help of the Yo-Kai watch, given to Keita Amaro by Whisper, Keita can see and communicate with Yo-Kai! Some Yo-Kai live peaceful lives, but others are evil and spend their unlives trying to upset the living and cause them harm. In this Yo-Kai game, you'll join Keita on his adventure! Help him defeat Yo-Kai and make his way through a strange world!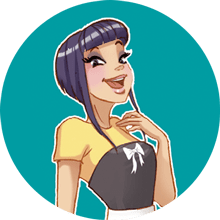 Yo-Kai Watch 3 is one of my favorites! We clearly have awesome taste! Come and play more of my fave character games!