How to play the game "Barbie's Kitchen Cooking Game"?
Barbie's been cooking all day! She's got friends coming over this evening for a dinner party, so she's been busy baking tarts and cake, grilling steaks, preparing starters, mains and so much else! She'd ask Ken for help, but you know what he's like in the kitchen...! Read more
Help Barbie prepare the delicious snacks she's cooking today. First go shopping to collect the eggs, sugar, flour and butter, then head back to the kitchen with Barbie to get baking!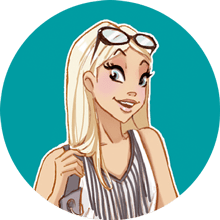 If you enjoyed Barbie's Kitchen Cooking , you'll love these baking games just like me!