How to play the game "Tic Tac Toe: Ludmila Vs Violetta Game"?
Tension is rising in Studio 24! There is a serious tic tac toe tournament (try saying that really fast) going on, and Ludmila has been crushing all of her competitors, one by one! Tomas is trying to lighten the atmosphere, but it's proving difficult with Ludmila being so smug. Can you step into Violetta's shoes? See if you can match her face three times in a row, and remember to block your opponent to prevent them from scoring! Hmm, Ludmila is a tough competitor, but don't give up!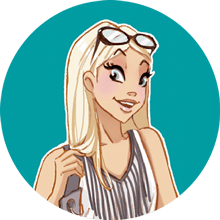 If you enjoyed Tic Tac Toe: Ludmila Vs Violetta, you'll love these celebrity games just like me!