How to play the game "Sherlock Holmes Puzzle Game"?
Fancy yourself as a bit of a sleuth? If you love solving puzzles and riddles, we have just the girls' game for you! Today you'll be joining the one and only Sherlock Holmes as he embarks on his latest mission. If you've seen 'Game of Shadows' or other Sherlock Holmes movies, you'll know that London's most famous detective is usually joined on his adventures by his loyal friend, Dr. John H. Watson. Unfortunately Watson is out of the country on business right now, but luckily Sherlock has you to step in and act as his assistant! Read more
So what's the aim of this game, you ask? Elementary, my dear Watson! In this detective game you'll see two pictures that might seem identical at first, but on closer inspection are actually subtly different. It's up to you and Sherlock to find the 5 changes hidden in the pictures, just like in spot the difference games. If you love following Sherlock Holmes' adventures on TV, in movies or even in games, you'll love finding the hidden objects with him today. Grab your magnifying glass and get searching!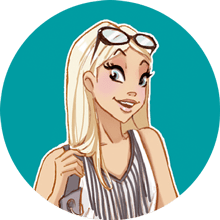 If you enjoyed Sherlock Holmes Puzzle, you'll love these puzzle games just like me!