How to play the game "Polly Pocket Wall Party Treehouse Game"?
Polly Pocket was so excited to move into her beautiful new Tree House, but she never expected to have tiny secret room mates living with her! As you'll soon see in this free girls' game, nothing is quite as it seems...a television turns into a bird, and a drum turns into a racoon! Something really weird is going on, so it's up to you to help Polly Pocket find all the hidden objects in her new Tree House. Read more
Work your way through all the rooms to find the hidden creatures, you can see what to look for on the list. Once you've found one, it will become crossed off the list so you can see what you still need to find. Polly Pocket's going to be so happy when you've helped get rid of all these crazy creatures from the Tree House in this fun hidden object game! Have fun exploring Polly's world in this cool celebrity game for girls, and don't forget to look for Polly Pocket games elsewhere on the site!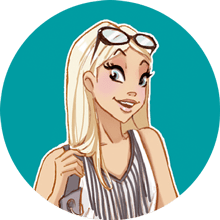 If you enjoyed Polly Pocket Wall Party Treehouse, you'll love these hidden object games just like me!