How to play the game "One Piece Manga Game"?
One Piece is an exciting manga series that follows the adventures of Monkey D. Luffy, a boy whose body becomes rubber after eating a magical fruit, and his crew of pirates. In today's girls' games you'll get to join the One Piece hero and his friends on their next big adventure - hope you're feeling brave! Read more
Did you know that One Piece is Japan's all-time best selling manga series? If you love anime and manga as much as we do, you'll love this One Piece game: just use your keyboard to direct Luffy around, and try to collect as much treasure as possible to win points!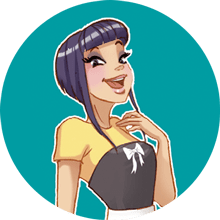 One Piece Manga is one of my favorites! We clearly have awesome taste! Come and play more of my fave manga games!