How to play the game " Welcome to The Wayne Game"?
The Wayne is the strangest building in new York, and in it's halls, corridors and stairways you'll find Olly Timbers (a Supreme Secret Agent) solving mysteries. From shooting lasers to a giant octopus on the loose, anything can happen within the walls of Wayne! Luckily, Olly now has a companion in his search for the truth - Ansi Molina. In this Welcome to Wayne game, Olly and Ansi have to solve one of Saraline's trickiest puzzles to redirect the waterflow in Wayne!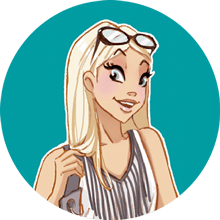 If you enjoyed Welcome to The Wayne, you'll love these puzzle games just like me!