How to play the game "One Direction Games Liam Payne Quiz "?
Calling all Directioners! If you're Liam Payne's biggest fan, you know you're going to ace this One Direction quiz. Do you know what Liam's mum and dad are called? What are his favorite video game and movie trilogy? Think hard before you answer the questions in this One Direction quiz and you're sure to get top marks! Read more
We love One Direction here at MyGames4Girls.com, so make sure head to Celebrity section for more girls' games and quizzes starring Harry, Liam, Louis, Zayn and Niall. Don't forget to check out the Music category to watch all of One Direction's music videos, too!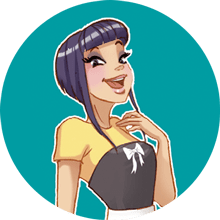 One Direction Games Liam Payne Quiz is one of my favorites! We clearly have awesome taste! Come and play more of my fave music games!