How to play the game "Ariana Grande World Tour Game"?
Ariana Grande is one of the most famous singers in the world and has thousands of fans on every continent on the planet.
To please her legions of young fans around the globe, Ariana Grande organized an international tour of concerts. Such a tour is a lot of work for the young Ariana Grande and she's completely overwhelmed!
For a singer, style is an essential part of the show, of course. Unfortunately, Ariana is far too busy to have time to choose her stage outfits.
Ariana needs your help! In this game, you have to help her get dressed, becoming her personal stylist,! You'll be responsible for choosing her outfits for each stage of the tour, so make sure she looks perfect!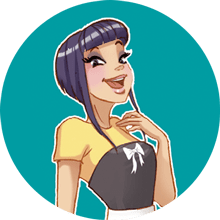 Ariana Grande World Tour is one of my favorites! We clearly have awesome taste! Come and play more of my fave dress up games!