How to play the game "Make Your Own Ice Cream Game"?
We have tried making ice cream before, and it's gone wrong every time. We just can't seem to get the hang of things! We were just about to give up, when we heard of this amazing recipe...banana ice cream! Mmm. It comes straight from Italy, and is apparently super easy to make. Can you help us try it out? Read more
There are two modes in this cooking game: exam and training. We must warn you; exam mode is only for the best chefs in the world! Do you think you can handle it? If not, practise some training first and see if you can become a pro. This recipe is already driving us bananas, we can't wait to gobble it up!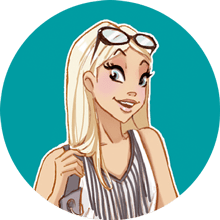 If you enjoyed Make Your Own Ice Cream , you'll love these cooking games just like me!