How to play the game "Ice Cream Please Game"?
Sandra has just set up her brand new ice cream stall and where better to start selling than right outside the school gates in summer? The students are flocking to buy ice creams from Sandra and she can only just serve them all before the bell rings and they have to go back to class. She needs your help to serve everyone exactly what they ordered as fast as possible - no mistakes allowed!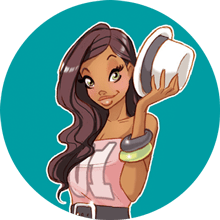 You're clearly loving Ice Cream Please - you should check out my pick of the best selling games!