How to play the game "Katy Perry Makeover Game"?
Here's another great girls' games featuring one of America's brightest stars: Katy Perry! With her catchy songs and crazy costumes, this California girl is one of our absolute favorite popstars. Tonight Katy is heading to a star-studded awards ceremony where she's been nominated for Best Single, so she needs to look her best! Can you give her a makeover and make sure she looks super glamorous with this Katy Perry game for girls? Read more
Just like all of our makeover games, you'll have everything you need to make Katy Perry look absolutely gorgeous before she heads to the glitzy awards ceremony: eyeliner, mascara, foundation, eyeshadow, blusher... Once you've done her make up, you need to pick at outfit for the singer to wear. Will you pick something casual, smart, girly, glamorous? The choice is yours in this Katy Perry game! Leave us a comment to tell us what you think of this Katy Perry makeover game, and remember to keep checking the girls' games on the site for more fun with your favorite stars!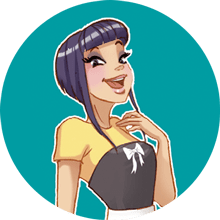 Katy Perry Makeover Game is one of my favorites! We clearly have awesome taste! Come and play more of my fave makeover games!