How to play the game "Justin Bieber Facial Game"?
So you're a fan of Justin Bieber? Have you ever had the chance to meet him in the flesh? Ahh, it's the stuff that dreams are made of, we know, but in this free celebrity game for girls, you can get up close and personal with the adorable Bieb-tastic pop star! Yes, that's right, you are going to be Justin's beautician for the day! Are you ready to be the envy of every girl in the world in this free Justin Bieber game..? Read more
In this girl's beauty game, Justin needs your help. He is on his way to sign autographs at The Ritz, a super fancy hotel in Paris. As usual, the J dog is running late. Classic Bieber! His image is important to him, so he needs you to beautify him as quickly as you can. Scrub, cleanse and moisturize his Biebelicious skin, then pick an outfit and style his hair. He's looking gorgeous as always! We love you Justin! Have you ever met a star? What would you say to J-Biebs if you met him? Share share share!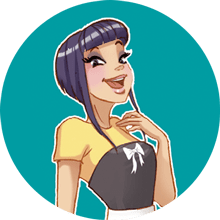 Justin Bieber Facial is one of my favorites! We clearly have awesome taste! Come and play more of my fave beauty games!