How to play the game "Frozen Anna's Closet Game"?
Anna's not exactly the neatest, tidiest Disney Princess out there, but even Elsa was shocked by the state of Anna's closet today! There were clothes spilling everywhere, hairbrushes, make up, boots, carrots... who knows what else was in there! Anna kept insisting the room wasn't too bad, so Elsa's challenged the princess to find the items Elsa asks for in all the mess. You're going to have to help Anna out in this Frozen game!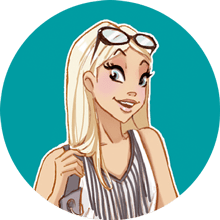 If you enjoyed Frozen Anna's Closet, you'll love these frozen games just like me!