How to play the game "Cooking Key Lime Pie Game"?
Are you the sort of girl who likes to mix sweet and sour? In this game you can learn how to make tangy dessert straight out of Florida: Key Lime Pie! Made with limes, egg and milk, this cake is mouthwateringly delicious! If you've got a sweet tooth you'll love this recipe, so grab your apron, head to the kitchen and start cooking with our girls' games! Read more
Learning to cook is easy as pie thanks to these girls' games! You just need to follow our chef Sara's instructions, and in a few minutes you'll have made a perfect Key Lime Pie to serve to your guests. Have fun, and don't hang up your apron just yet - there are still loads of desserts and cake to make!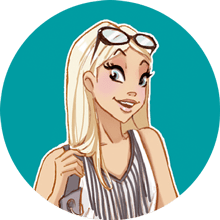 If you enjoyed Cooking Key Lime Pie, you'll love these cooking games just like me!