How to play the game "Cake Shop Baby Barbie Game"?
Baby Barbie is in her local bakery and they've invited her to come and help out with the baking of delicious cakes! Choose between a berry cake or a cupcake in this Baby Barbie game and then help Baby Barbie add flour, sugar and eggs, mix ingredients, bake and decorate a delicious cake to go on sale in the cake shop!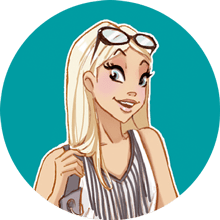 If you enjoyed Cake Shop Baby Barbie, you'll love these baby barbie games just like me!