How to play the game "Jump to the Stars Game"?
Farewell everyone! Nick's off on a solo space adventure! His rocket is ready after months of preparation, but Nick's still a little nervous! Will you co-pilot his mission to the stars? Guide him through galaxies, power past planets - just watch out for black holes!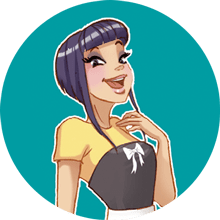 Jump to the Stars is one of my favorites! We clearly have awesome taste! Come and play more of my fave adventure games!