How to play the game "Baking game for kids "?
Isabella's bakery has a magic oven! Not only can it talk, but it also creates all kinds of magical pastries, bread and cakes. Every morning on opening up the bakery, Isabella finds rows and rows of cupcakes, pastries and many other treats that delight her and her customers. But there is a star among all the baked goods on offer: cakes! Wedding cakes, stuffed tomato cakes and pancakes with chocolate syrup, are among the most delicious! Unfortunately, today the oven is broken and is spitting cakes and other desserts everywhere...can you help Isabella fix before her first customers arrive?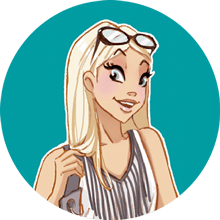 If you enjoyed Baking game for kids , you'll love these baking games just like me!