How to play the game "Emma's French Cake Baking Game"?
Emma is always showing us cuisine from around the world, and today's stop-off is France! in this cooking game Emma will be making a vegan French apple pie, which means none of the ingredients will have come from animals. You'll need some special ingredients, but the flour, sugar and fresh, crisp apples will be the same as you're used to in other cooking games! Are you ready to come and cook with Emma?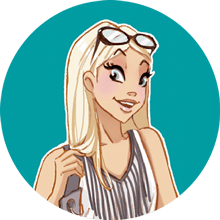 If you enjoyed Emma's French Cake Baking, you'll love these baking games just like me!