How to play the game "Baking Chocolate Cake Game"?
There's always something tasty on the menu in our girls' games, and guess what we've cooked up for you lucky girls today? Chocolate cake! Our friend Sara is a trainee pastry chef who spends her day making and decorate delicious cakes, cookies and other desserts, and in this girl game she's volunteered to give you an exclusive master class and share her top secret chocolate cake recipe with you. Learning to bake is super easy with these cooking games, so let's get to work! Read more
If you're a chocoholic or love baking cakes and other sweet treats, you'll have great fun learning to make chocolate cake in this great cooking game. Sara will give you instructions, so just follow the arrows onscreen to the ingredients into a beautiful chocolate cake!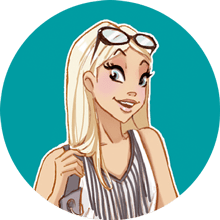 If you enjoyed Baking Chocolate Cake, you'll love these baking games just like me!