How to play the game "Medieval Castle Wedding Game"?
Dale's best friend is getting married, and Dale wasn't surprised to hear that her quirky friend was pulling out all the stops to make her wedding that little bit different... She's getting married in a castle! The whole wedding will be medieval-themed (hopefully without the chamber pots...) and the bride and groom will be the King and Queen, even arriving in a horse and carriage! As a bridesmaid, Dale needs to be one of her friend's ladies-in-waiting, but she has no idea what that looks like! You're going to have to style Dale's hair and choose her an outfit in this wedding dress up game!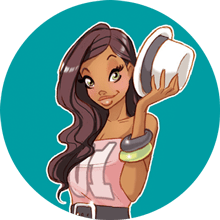 You're clearly loving Medieval Castle Wedding - you should check out my pick of the best wedding games!