How to play the game "Traffic Controller Game"?
Girls, we're sure you know by now that playing in traffic is dangerous. Some of the drivers in this game aren't quite as smart though, as they aren't exactly the safest drivers on the road. Your job? To show them how it's done! Slow the cars down using the left arrow if the traffic light is red. Then, when they're all queued up, click the traffic light to turn it green. This is a game of logic, so get your brain into gear! Read more
The key to great driving is to always pay attention and keep your eyes on the road, and that's exactly what you need to do in this game. If you don't, the cars will crash into each other. Hmm, do you think you'd like to work as a traffic control officer one day? We bet you'd be good at it!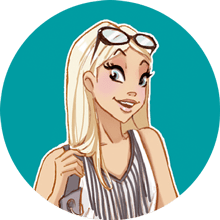 If you enjoyed Traffic Controller, you'll love these logic games just like me!