How to play the game "Shake It Up Game"?
MyGames4Girls.com always brings you the biggest and brightest stars in our girls' games! Today our celebrity guests are Cece Jones (Bella Thorne) and Rocky Blue (Zendaya) from the Disney Channel series 'Shake It Up'! If you love following Cece and Rocky's adventures as they dance on the popular Chicago TV show, you'll love the star hidden object game we have for you today. Read more
The aim of this game is to find the numbers hidden in the picture of Cece, Rocky and their friends dancing. There are 24 in total, and you'll win points for each one you find. Do you think you'll be able to solve the puzzle and find every hidden object in this Shake It Up game? Keep having fun with your favorite singers, actresses and stars in our girls' games, and if you like a challenge take a look at the other hidden object games on the site. Good luck!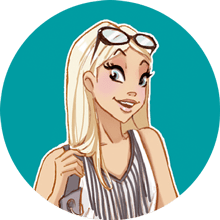 If you enjoyed Shake It Up, you'll love these disney games just like me!