How to play the game "Mickey Mouse Halloween Game"?
For this Halloween game, you will have to remove the blocks one after another by clicking on them and finding each pair of identical images. You'll need to be very fast in this game because the new level of cubes will rise under the older ones quickly, and as the blocks get closer to the top you'll be in danger of losing your lives! Whenever you see one of the special symbols you should click on them. Read more
The "hourglass" box will allow you to freeze the passage of time to find other pairs of cubes. The "eye" box will allow you to see all the images behind all the blocks for a few seconds. Finally the "ghost" box you let you remove an entire line of cubes where the box is located.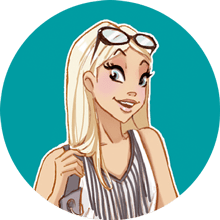 If you enjoyed Mickey Mouse Halloween, you'll love these halloween games just like me!