How to play the game "Magic Fairy Baking Game "?
Have you ever tried fairy cakes? In today's girls' games we've got something even better - you're going to be baking magical princess cakes with a real fairy girl! Our friend Fern lives in an enchanted forest, where she's the head pastry chef at a top bakery. She doesn't often reveal her secrets, but seeing as you're a cooking games expert she's made an exception. Read more
In this baking game for girls, Fern will show you how to bake special princess castle cakes using just a few magical ingredients. First you'll need to help her gather fairy dust, honey and everything else she needs in the forest, and then you can start following her instructions to bake the prettiest pink cakes you've ever seen! Have fun, and don't forget that there are loads more fairy games and cooking games waiting for you at MyGames4Girls.com!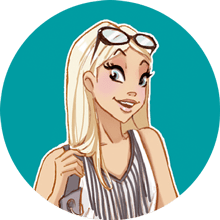 If you enjoyed Magic Fairy Baking Game , you'll love these fairy games just like me!