How to play the game "Magic Potion Game"?
Welcome to this masterclass on potions! We hope you are paying attention because the cauldron is bubbling away and it could explode at any time! To pass this class with flying colors, connect liquid drops of the same color...as fast as you can!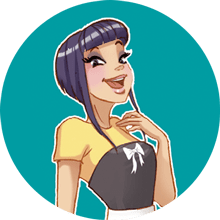 Magic Potion is one of my favorites! We clearly have awesome taste! Come and play more of my fave free games!